Background. Who are these Crowleys and what are they doing in Spain?
In 1730 Demetrius (Diarmuid?) O'Crouley boarded a ship in the Port of Limerick with his new wife Mary O'Donnell for the city of Cadiz in Spain. One of his descendants – Antonio Castro of Barcelona – made contact with the Crowley Clan in 2014. Antonio is able to trace his ancestry back to Demetrius and Demetrius's famous son, Don Pedro Alonso O'Crouley. Don Pedro was awarded a knighthood for his contribution to science and the arts. His house still stands in Cadiz and the street was named after him in the 1960s. His book which is still held in the Archives in Madrid contains his illustrations of the flora and fauna of The New Spain (Mexico), detailed pictures and descriptions of the evolving population of the Americas and a map of New Spain. This book is now used in university courses on ethnographic studies.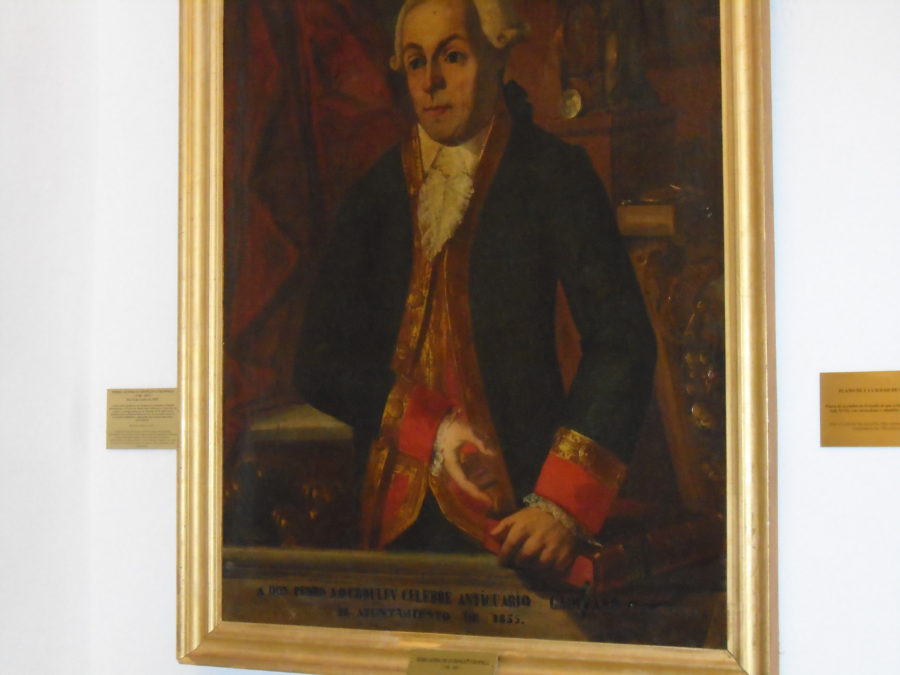 Illustration 1: Don Pedro Alonso O'Crouley

Although Demetrius's occupation is listed as 'tailor' on his arrival in Spain, his descendants soon reverted to their family occupation – fighting – ( O'Crouley is Ocruadhlaoich in Irish –it translates as the 'Hard Warrior') and many were officers in the Spanish army, until the time of the Civil War in the 30s when the last member to hold the name 'O'Crouley' was shot by the Fascist forces of General Franco near Malaga.
To bring the story up to date, contact has been made with three members of the family.
Antonio Castro of Barcelona, an artist and writer. Two members of the Irish Clan (my sister and myself and partners) visited Antonio and his family in 2015 and had a wonderful experience of reconnecting the long lost links severed for hundreds of years. It was a very special feeling of a shared history and a strong sense of sympathy or understanding, which is maybe exclusive to family. We made a good connection and look forward to a return visit by The Castro family to Ireland very soon.
José Maria Millan is from another branch of the family and lives in Cadiz. He is completing a Ph.D in the family history and is making a detailed study of the links and the stories of the individuals on the Irish and Spanish side. Carmen ('Pamen') is the first family member to visit Ireland with her sister and niece in 2018. She toured Dublin, Galway and Cork and plans to return soon. In the meantime she is going to take her motorbike to South America and retrace the early Che Guevara's Motor Cycle Diary in Argentina, Chile and Bolivia. Pamen, maybe you can link your blog with this page?
So Jose Maria tells me that he has found lots more 'cousins' – we we have just scratched the surface of the family. Let us hope that this Blog will help us make contact with each other. Too many years of silence have gone by. It is time to reconnect and talk!